Speaker:  Nobukatsu Okubo (trainer and author)
Date:       February 1, 2020 (Saturday)
Time:   14:00-17:00
Venue:    Nishinomiya Daigaku Koryu Center (ACTA East Tower 6F Rm 2), 2 minutes from Hankyu Nishinomiya Kitaguchi station        https://www.nishi.or.jp/access/sonotashisetsu/daigakukoryu/daigakukoryu-gaiyo.html
Tel (0798) 69-3155 (Registration is NOT required)
Fee:   Free for members and students; 500 yen for non-members
 Language:   English/Japanese/Gibberish
 Social event: 
Dinner after the session at a restaurant. Reservations for dinner required by January 28, 2020                        
Contact:
fujimotodonna@gmail.com
Description of the Program:
Gibberish literally means words that have no meaning. We live in a super information-oriented society, and it is said that to maintain our mental and cerebral condition in good shape, it is useful to have time separate from language and words. Gibberish can make this possible without much effort. In the beginning of this session, Okubo will give a brief explanation of Gibberish followed by exercises for participants to experience Gibberish. Gibberish can connect people through the pre-language or 0 (zero) language. The moment Gibberish starts, the distance between people shortens and laughter can come in. Gibberish is truly effective as a communication tool.
Profile of speaker: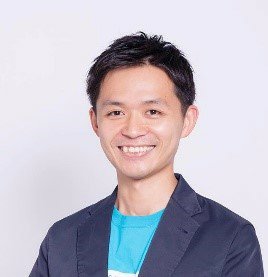 Nobukatsu Okubo is the Chair of International Gibberish Association (Gakkai) and the youngest among the top master trainers of Laughter Yoga worldwide. He has earned a certificate from Laughter Yoga International University in India. Mr.Okubo's Laughter Yoga method consists of Laughter Yoga, Gibberish, and Skip (involving movement). In this workshop Okubo will focus on Gibberish with some explanation of Laughter Yoga. He appeared on TEDx (TEDxyouth@Kobe) in 2016 and is also the co-author of The Miracle of Laughter.–