2022年度6月 SIETAR 関西 「教室の外に広がる学生たちの活動」
Students Have Lives Outside the Classroom
Speakers: Atsushi Fujibayashi and Ryusei Akita (Konan University)
Date: June 19, 2022 (Sunday)
Time: 14:00-17:00
Fee: Free for all
Language: English (Q & A in English and Japanese)
ZOOM Online presentation *registration required*
Contact: fujimotodonna@gmail.com to get the Zoom link; for any questions.
Description: Teachers tend to have an image of their students that is fairly stable, since their experience with them is limited to the classroom. It sometimes happens, though, that instructors gain a different view when they see them during a club activity, at the school fair, or at other off-campus events. Oftentimes these students show a different side of themselves that is surprising. This presentation is an opportunity to see two students whose identity is not simply one of a student.
発表者:藤林篤史、秋田琉成(甲南大学CUBE:マネジメント創造学部)
日程:2022年6月19日(日)
時間: 14:00~17:00
費用: 無料
言語: 英語 (質疑応答は英語と日本語)
Zoomによるオンライン・プレゼンテーションですので事前登録が必要です。
概要:教師は、生徒と接する機会が教室内に限られているため、生徒に対してかなり安定したイメージを持つ傾向があります。しかし、部活動や学校説明会など、学外のイベントで生徒を見たとき、教師が違った見方をすることがあります。そして、そのような学生たちが、普段とは違う意外な一面を見せてくれることもあります。今回の発表では、単に学生というアイデンティティだけではない2人の学生を見ることができる機会となっています。藤林篤史さんは17歳でヒッチハイクで日本縦断、18歳でLAからNYまでヒッチハイク、19歳で世界一周を始めました。秋田琉成さんは、高校生からイベント運営の仕事を始め、自分でビジネスを始めるために十分な知識を身につけていきました。CFO(最高財務責任者)を経て、現在はCEO(最高経営責任者)を務めています。彼は大学での勉強と経営を両立させているのです。このような素晴らしい学生たちについてもっと知るために一緒に参加して下さい。
発表者:
Atsushi Fujibayashi hitchhiked across Japan at age 17; then hitchhiked from LA to NY at age 18, and began his world travels at age 19.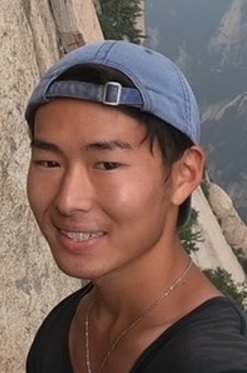 Ryusei Akita began to work at event management as a student, and he learned enough to start his own business. He has had the position of CFO (Chief Financial Officer) and now as the CEO (Chief Executive Officer). He has learned to juggle his university studies with running his own business. Join us to learn more about these amazing students.