Otemae University Institute of International Education International Symposium on Cultural Familiarity in EFL Education.
This symposium and workshop on the role of local and global culture in the EFL classroom will be held in early December and will feature presentations from Dr. Stephen Krashen and Dr. Gerry Yokota.

The organisers are seeking submissions for presentations (30-minutes) and workshops (1 hour). The deadline for presentation proposals is Sunday, 15 September, 2019.

You can find more information about how and where to submit your presentation/workshop proposals at the link below.
https://www.otemae.ac.jp/english/gotemae/53/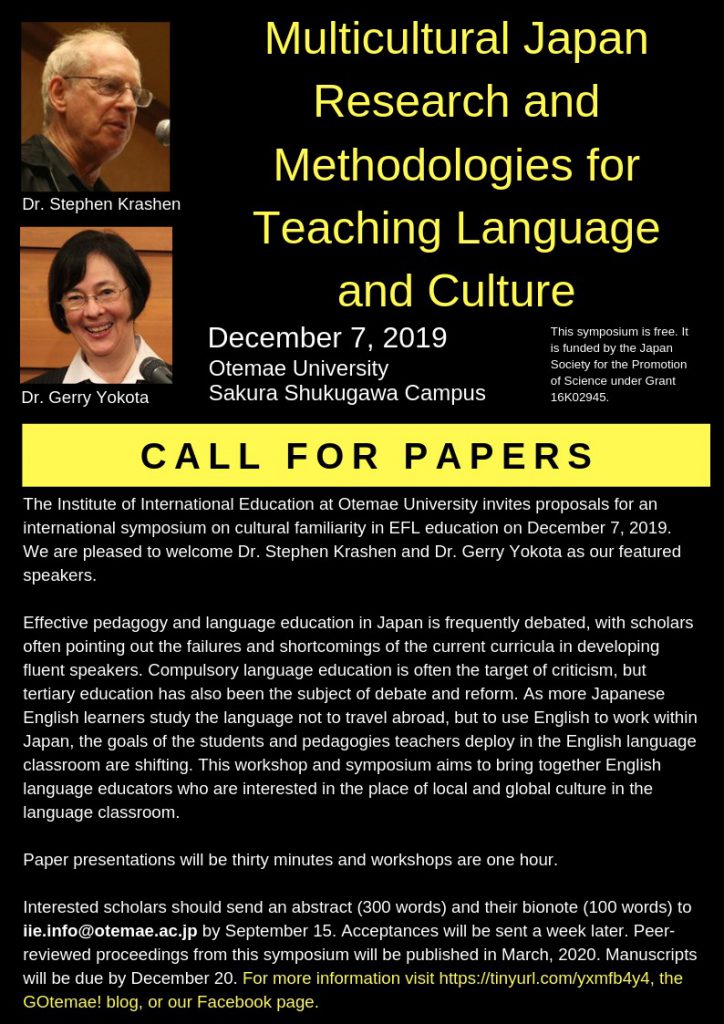 Student Poster Presentations Welcome
Student Poster Presentations will be held, and university students are welcome to present or attend.